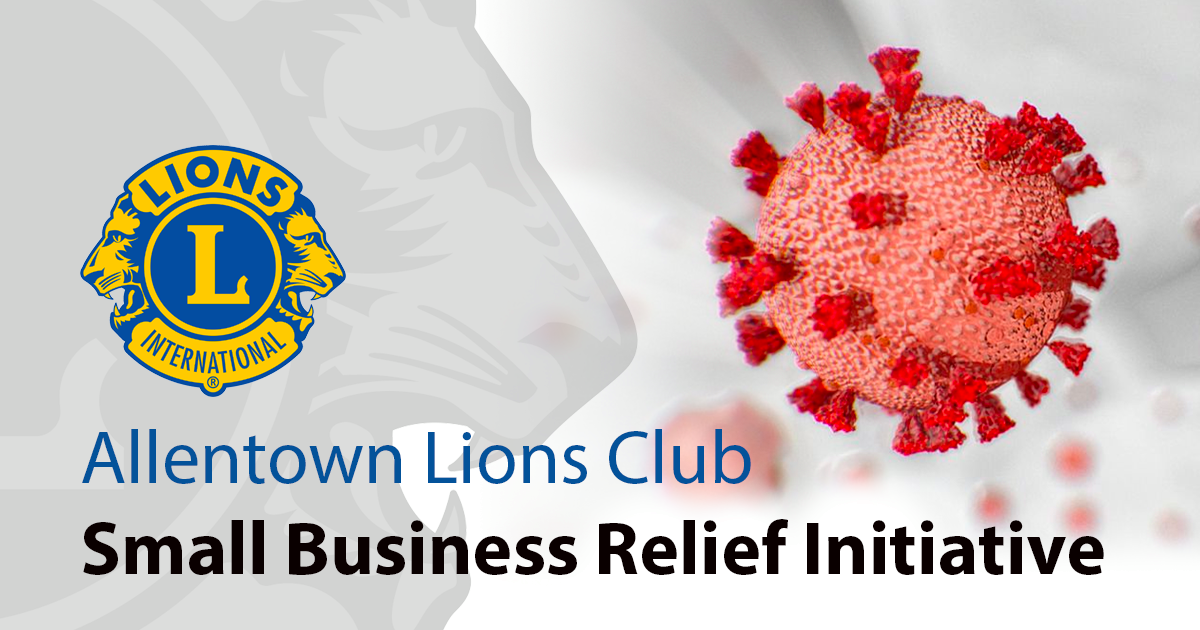 Thank You!
The Allentown Lions Club Thanks you for Supporting the Small
Business Relief Initiative!
Those of you who generously contributed to this effort helped the
Lions offer direct financial support to struggling local businesses.
We can't thank you enough!
Our local businesses have always given so much to our community.
Please continue to support them as much as you can.
❖ Many local businesses ARE OPEN and offering curbside pickup on all kinds of
goods and services.
❖ Restaurants are OPEN and offering limited menus and delivery or curbside pickup
options.
❖ Call or go to a business's website to find out the latest info.
For more information about the Allentown Lions Club or to donate:
● Donate by check to: Allentown Lions Club Foundation PO Box 63, Allentown, NJ
08501
● Remember: When you give to the The Allentown Lions Club Foundation, a
501(C)(3) Charity, it's always tax deductible.