PDF Downloadable detailed list of all the Craft Beers on tap this year
Saturday & Sunday October 12 & 13
Come join us at the 6th Annual Allentown Lions Craft Beer Garden at the Allentown, NJ Fall Festival! We will feature 28+ taps of local craft beers from breweries including: Weyerbacher, Jersey Girl, Pinelands, Demented Brewing, River Horse, Yards, Dogfish Head and more!
Live music both days. The event is rain or shine with seating available under tents.
What bands are "On Tap" this year?
Saturday we have Pennington Station from 1 to 4 pm followed by Sideways Willy from 5 to 8 pm.
Sunday we have Audio Pilot from 2 to 5 pm.
What About Dogs? Kids?
Friendly dogs and accompanied children are welcome. No one below the legal drinking age will be admitted unless accompanied by a parent or guardian. We will have water bottles and draft root beer on tap.
How Does it Work?
Anyone buying or drinking beer will need to show ID and wear a wristband before entering the Beer Garden. Beer ticket are available at $5 apiece and each ticket is redeemable for one beer. We pour 16 oz servings of most varieties but the strongest beers are 12oz pours. Beer reps may be on hand to answer your questions and chat about their beers.
Food will be available for sale within the beer garden
The beer garden is open between 1:00 and 9:00 both days
Live bands will perform both days beginning around 1PM.
All beer must be consumed within the beer garden but you are welcome to explore the rest of the Fall Festival (beer-less) and return
Where Do the Proceeds Go?
All proceeds will be used for student scholarships, community projects and support of local area residents with medical equipment and eye testing. Come on out and help us celebrate 80+ years of service!
Where is it?
Behind Bloomers & Things Florist, 24 S. Main Street
Cheers!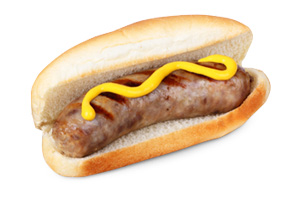 What's Cookin?
A variety of food items will be available within the Beer Garden.
What's on Tap?
You name it: craft brewed IPA's, Pumpkins and other fall seasonals, porters, Belgians, stout an a couple German beers that were very popular last year.